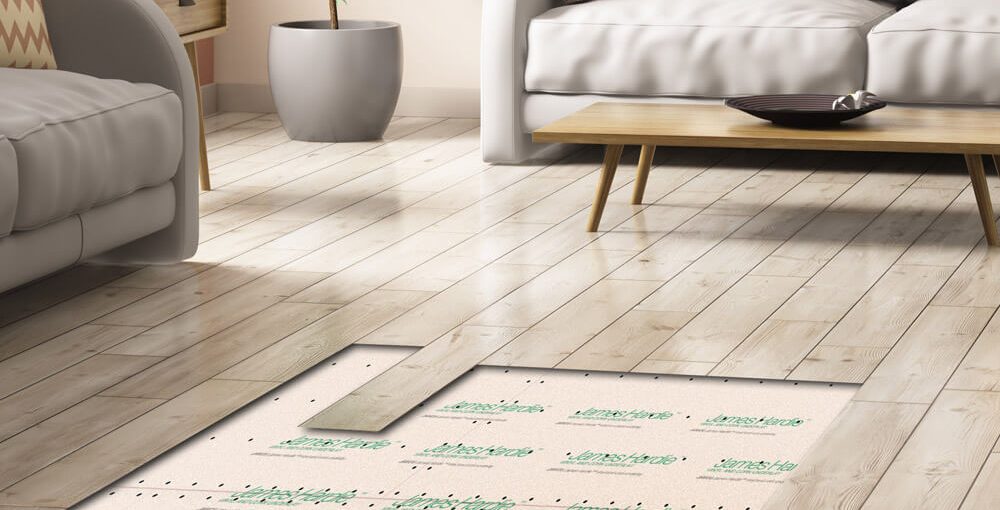 How to Install Hardie Board on Floor?
Are you planning to replace your old-fashioned cracked tile floor? If you're, then go for the Hardie Board Cement Board. It's one of the easiest ways for assuring your indoor a solid, durable, and long-lasting base. The exclusive structure formulation and uniform composition of the Hardie Backer board make the item an ideal one than other cement boards.
Installation of Hardie Board on your floor isn't a task that can cause you much trouble if you know how to proceed. Here we're to make your installation process easier than ever.
7 Points Guide on How to Install Hardie Board on Floor
1. Examine Floor Eligibility First
It's important to thoroughly check the subfloor to ensure the correct installation of the Hardie Cement Board. If you've at least a 5/8-inch-thick exterior grade plywood floor or 23/32-inch OSB with minimum exposure 1 classification, then Hardie Board is good to go. Don't use them for joist spacing exceeding the length of 24-inch on center.
2. Prepare a Compact Subfloor
Hardie Board is the best option, like a tile base, if you're working on a wooden subfloor. Don't install the boards directly over any plywood surface. Plywood beneath the hardy boards will contract and expand frequently, thus causing loose and crumbling boards. Before laying the boards, make sure that the underlying subfloor is a solid and squeak-free one. If there's any uneven, loose, or damaged floor section, replace or remove them immediately.
3. Start Cutting Your Board
Once your floor is ready, you're all set to cut your board to the necessary sizes according to your floor measurement. Usually, the quarter-inch Hardie Cement Board is perfect for floor installation purposes. Cutting the Hardie Board is just a snap. You can use either a carbide-tipped planning knife or any simple utility knife. You can use manual or electric shear as well. But, don't use any high-speed power machines like power saws to cut the board. Otherwise, you may suffer from extreme silica dust. However, it would be best if you also used a proper fit N95 mask to keep yourself safe from dust
4. Layout Determination of Board
While determining the layout of Hardie Backer Cement Board, know the very basic "one eighth" rule. Maintain a gap of 1/8 inch length between boards edges. Try to keep the sheet edges the same gap away from the cabinet base or wall. During the Hardie Cement Board layout session, you need to stagger all cement board joints in a bricklaying pattern instead of aligning them with subfloor joints. Don't allow all four corners of boards to meet at a single point.
5. Attaching Boards to Subfloor
At first, use a trowel, preferably a ¼ inch sized square-notched one to apply the usual mortar adhesive bed or modified thin-set cement to attach the boards to the subfloor surface. You can easily embed your Hardie Board firmly by using proper nailer and in an even pattern on the wet mortar using a sliding motion.
You can tighten up the boards by fastening the Hardie Board with screws or nails every 8 inches on center over the entire board surface. Use cement board specialized screws or galvanized roofing type nails. Don't go for drywall screws or other ring shank fasteners. They don't have ample holding power.
Fasten screws at all four corners of the board targeting ¾ inch from the edges and 3/8 inch from each upper side. Be careful not to overdrive the screws while attaching. 
6. Taping the Seams
Before going for tiling your floor, you need to tape the joints. First, make sure that you've filled all the joints with the same mortar previously used for setting the tiles. Use a 2-inch wide alkali resistant high strength mesh tape on the mortar, and go for leveling. The tape helps in sticking two Hardie Boards together and thus prevents the boards from flexing in different ways. Taping makes the floor even more quality built.
7. Complete Laying Tiles
The final stage of Hardie Board installation is laying the tiles over the boards. First, take a damp sponge to wipe the Hardie Board surface and make them clean. Choose a notched trowel being appropriate to the size of that you intend to install. Comb the ridges in one direction only to have the best result. Finally, you need to install the tiles. Wait for around 24 hours before grouting, and then you're done with the entire installation process.
Wrapping Up
That's it. Installing a Hardie Board on any wooden subfloor is as much easy as that. You can use these boards to almost any kind of tiles like porcelain, ceramic, and even natural stones. The easy-to-use feature and its exceptional performance make the Hardie Cement Board the best choice for your next tile installation project.