Best Siding Nailer Reviews & Buying Guide
With so many DIY tasks you can do around the house, you probably don't think about hanging siding all that much. It's not as if it's a task you have to do regularly.
But it's an important job, regardless. If you do it right, then no one really takes note of it. It's only when you do it wrong will other people realize that its importance.
As a result of a poor job, your house can look worse and its value won't be as high as it should be.
Another case can be you have to do timber cladding for making your structure look better and resistant from external elements and damages.
All these lead to your need for a siding nailer. Here are the best siding nailer reviews you should note to help you get the best one for the job.
5 Best Siding Nailers Currently Available
BOSTITCH N66C-1 Review
For your money, this is a very fine purchase indeed, as it offers very precise work while you're very comfortable with its lightweight. This measures 3.25 x 12 x 11.25 inches and weighs only 4.9 pounds.
This can hold 300 nails, and these nails can range from 1¼ inches to 2½ inches. These can be wire-weld and plastic-inserted coil nails as well. It doesn't jam at all.

It has an adjustable guide and an operating range of 70 to 120 PSI, to let you dial in the right depth. It works with any compressor, and you also enjoy a tool-free adjustable exhaust.
You can work with lots of different siding materials with this. It has a soft rubber foot for softwood, and it's powerful enough to let you work even on light-gauge steel and cement.
This is also quite durable, and it has a 7-year warranty. You have an aluminum casing, which is why it's so lightweight while it's tough. You also get a protective carrying case. It's even made in the US, so you can really trust the build quality.
What's annoying, however, is that if you switch from bump-fire to single-fire mode you'll have to swap out parts in the nailer.
Freeman PCN65 Review
Now, this is more affordable than most siding nailers, but its quality can challenge even more expensive models. This makes it the best choice for the budget-conscious, as many consider it the best value for money.
This can use plastic collated nails from 1¼ to 2½ inches, along with wire collated nails from 1¾ to 2½ inches. This can actually hold 400 fasteners, and you have a transparent bucket that lets you monitor how many you have left. The side load magazine cover even flips out of the way so you're able to load quickly.
Sale

This comes with various safety features, aside from the ergonomic handle and the lightweight. There's a safety trigger lock, to keep it from accidentally firing. There's also a no mar safety contact that prevents firing until the nose is in contact with your work surface. The tip also prevents dings and dents. You have a 360-degree adjustable exhaust here to keep the air away from your face or to blow the debris away from your work.
This also comes with a 7-year warranty. It's quite durable, as it has an aluminum body and cylinder, a one piece drive blade, and rubber O-rings. There's even a preinstalled ¼-inch NPT fitting/dust cap to keep the internal parts clean.
You do need to make sure you have consistent air pressure to get this to work right consistently, and double firing may be an issue. Some find the 360-degree exhaust port bothersome to turn, and not everyone likes the finger-switch nail depth selector.
Makita AN611 Review
Now if you have a bigger budget and you're looking for a premium siding nailer, this may be the model you need. It's very lightweight and compact, but it sure can compare very well with heavier models. Your purchase includes a tool case and even safety goggles.
This can hold 300 to 400 nails, ranging from 1¼ to 2½ inches of 0.080 – 0.099 shank diameter. It drives wire and plastic-collated nails as well.

Makita AN611 2-1/2" Siding Coil Nailer
"Tool-less" depth adjustment with 9 detents settings...
3-mode selector switch (contact, sequential, lock) allows...
Drives 15º wire and plastic collated nails for added...
Built-in air filter minimizes dust and debris from entering...
This offers 3 firing modes you can choose from, as you can pick bounce fire mode, sequential, or lock mode. You also enjoy tool-less depth adjustment, with 9 detents settings that give you more precise flush and countersink nailing.
You don't need tools to load and unload the nail canister. When you use this, you have a filter covering the inside of the nailer to prevent dust and debris from entering.
You also have sharp spurs that grip the wood so you get better control at an angle. The rubber bumpers fitted at the side also helps protect the nailer.
BOSTITCH N75C-1 Review
This is also quite a lightweight at 4.9 pounds, but it can hold 225 to 300 nails. This can accommodate 1 ½-inch to 3-inch wire weld and plastic inserted coil nails.
It also features a sequential and contact trigger. Bring it along with you on a job, as it comes with a travel case.
This has an aluminum design for added durability, and it also explains the low weight. You also have an adjustable depth guide so you can set the nails to the depths you want.

BOSTITCH Coil Siding Nailer, 15-Degree (N75C-1)
The sliding nail gun is perfect for high-volume nailing of...
The siding nailer drives 15 degree wire weld collated and...
The coil siding nailer has a lightweight aluminum design for...
Adjustable depth guide sets nails to desired depths quickly...
Its performance is quite consistent, and it sure doesn't jam even after more than 3500 nails. This is the best nail gun for plywood sheathing.
However, it may not perform as well with some particular brands of nails. You may need to have an expert grind down the teeth on the feed pawl of the gun to allow for out of tolerance nails.
Max CN565S3 Review
This is even more expensive than the Makita AN611, but then again this is a premium pneumatic siding nailer classified as professional grade.
Its features include a 400-magazine capacity, depth control, and an anti-double fire trigger. Your purchase includes a carrying case and safety goggles.
It has a slim contact arm guiding the nail to reduce bending while you also have the no mar contact tip to prevent any driver marks on your siding materials. This can use wire and plastic-collated nails, ranging from 1¼ inches to 2½ inches.

You can switch from bump fire to single fire mode without using tools, and the same goes for depth adjustment. You just need to turn the dial. Here you also find the full turn adjustable exhaust deflector to keep the exhaust air away from your face.
It's protected by a special maintenance-free end cap filter to keep dust and other substances from the insides. This filter actually has a self-cleaning feature, and the foreign substances are automatically ejected when you disconnect the air hose.
When Do You Need A Siding Nailer?
You need a siding nailer when you need to hang siding for your home. Back in the days when there were no siding nailers, woodworkers had to use a framing nailer instead.
They had to utilize rubber domes for framing nails to prevent nail heads from being visible. This prevents the nails from piercing right through the material because the framing nailer is just too powerful for the job.
The end result wasn't all that attractive, which led to the introduction of the siding nailer. It features a soft tip that won't damage the siding materials.
In addition, it offers just enough nailing power. It can be used for soft siding materials like cedar and hard siding like oak.
Learn From Our Other Buying Guides.
When do you need a
Things to Look Before Buying A Siding Nail Gun
Here are the factors you need to consider so you can get the best siding nailer for your needs: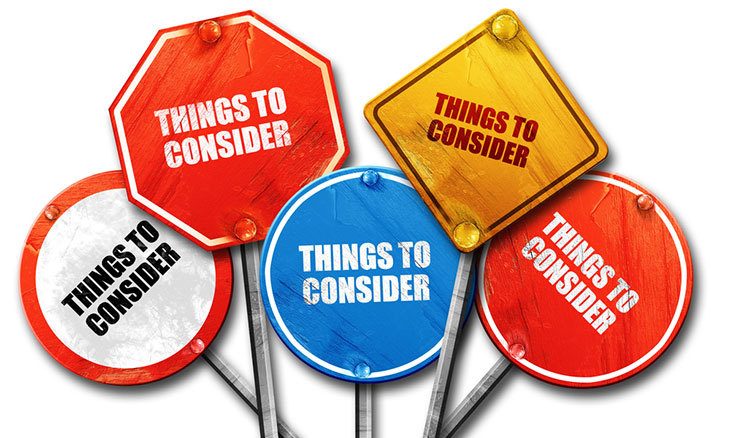 Consistent Power
Good siding nailers can provide you with just enough power for the nails. It's not too much that the nail goes right through the siding. But the power should be inadequate that you'll need a hammer to complete the nailing job.
What you want is a siding nailer that can provide this level of power consistently. You'll need consistent precision to drive the nail to the proper depth.
Depth of Drive Adjustments
It's possible you may have different siding materials or different sheathing material behind the siding. If that's the case you need different levels of power.
The good siding nailers can let you change the depth settings, and some of them don't even require you to use tools. You can change the depth settings on the fly. Other siding nailers may require you to use a wrench to make these adjustments.
Select Fire
This is a feature that lets you go from bump-fire to single-fire modes. This is nice when you've spent a lot of time measuring and cutting and then you need a single solid shot from the nailer.
Nails
It's best if your siding nailer can use many types of nails, if not all of them. Nails can range from 1¼ inches to 2½ inches, and if you can use them all then you can use your siding nailer for more jobs.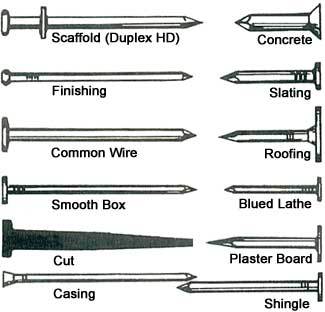 You also have to take into account the number of nails your siding nailer can take in. Siding nailers tend to hold about 200 to 300 nails, and you'll want your siding nailer to hold close to 300.
Finally, your siding nailer should be able to accommodate both wire coils and plastic coils. You may have to do a large job hanging siding and you'll need a lot of nails. You may have to buy lots of these nails and it doesn't help if your siding nailer can only accommodate nails in plastic coils when the shop only sells nails in wire coils.
Usage Comfort
This is basically about ergonomics and weight. The tool should be designed in a way that leaves you feeling comfortable even after a long time using the siding nailer. It has to feel good in your hand.
At the same time, it can't be too heavy either. If it's too heavy, you'll get tired and as a result, the quality of the work can plummet.
Check the comparison of siding nailer vs roofing nail gun.
Safety Features
The weight and ergonomics of the siding nailer design are also related to safety. That's because if you're tired then it can be very dangerous for you (and for others around you) when you have a nailer in your hand.
You should also check out siding nailers that have debris shields. While it's best if you also wear eye protection when you use siding nailers, a debris shield gives another layer of protection from the piece of the coil that shears off when you activate a siding nailer.
A trigger lock can be nice as well. This is to keep the nailer from firing accidentally.
Adjustable Air Exhaust
This is great especially if you can make your adjustments without tools. If you can adjust the air exhaust, you can avoid getting dust in your face in some instances.
Durability
How long can you expect your siding nailer to last? You better read lots of customer reviews for this aspect, as they can attest to the durability of a siding nailer more accurately.
However, the length of the warranty can give you an idea of just how durable the manufacturer thinks their siding nailer is.
Some Safety Tips for Using a Siding Nailer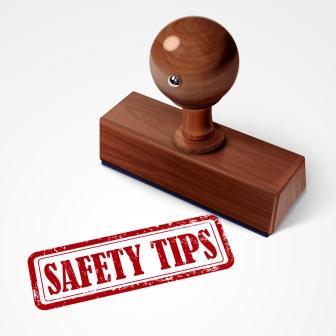 Always wear eye protection. This keeps your eyes protected when a piece of the coil flies off.
Don't use the siding nailer when you're fatigued. This isn't just bad for your work, as your decrease in accuracy and performance can endanger others. Fatigue can impair your judgment as well.
Don't treat it like a toy and aim it at people.
Use only our dominant hand for the siding nailer.
Don't press the trigger when you're carrying the nailer or your changing position.
Set up a work station that keeps other people from the worker using the siding nailer.
Keep in mind that safety is your number one priority.
Conclusion
If you're going to hang siding, then you better make sure you get the job done right by using the best siding nailer. The cost of the siding nailer won't really matter if you devalue your home with a poor job of putting up your siding.
So get the best you can afford, and hanging siding can actually be a fun project.