1
How To Fix Leaky Roofing By Using Nail Gun
There is nothing more frustrating than leaky roofing especially when you are a homeowner.
Once you realize your roof is leaking, so many different questions come in mind.
Most people don't know whether they should change their whole roof, fix the leak by themselves, or call a roofing professional. This article will take you through the necessary steps to help you fix leaky roofing using a nail gun.
Finding the roof leak
To track down the source of the leak on your roof, you need to start with the attic. Starting from the inside is essential because it is easier to spot the exact place where there is a leak due to the absence of shingles.
Take your flashlight and use it to examine your roof's underside to figure out where the exact leakage is coming from.
To find holes, check for the areas where light penetrates through the plywood.
Look for areas that seem to be darker than others to help you find the exact spots that are leaking.
The areas with black mold are usually the places with leakages.
If your interior has insulation, then it will be much easier to spot the leaking areas.
When you look at the insulation, all the leaking areas will have deterioration or noticeable damage.
There are also certain cases where the cause of leakages is the roofing nails. This is especially true when the nails were not properly installed.
Preparing Your Tools
There are many tools that you can use for repairing leaky roofs. Depending on the severity of the problem and the status of your roof, you may need to buy or borrow or rent some hand tools.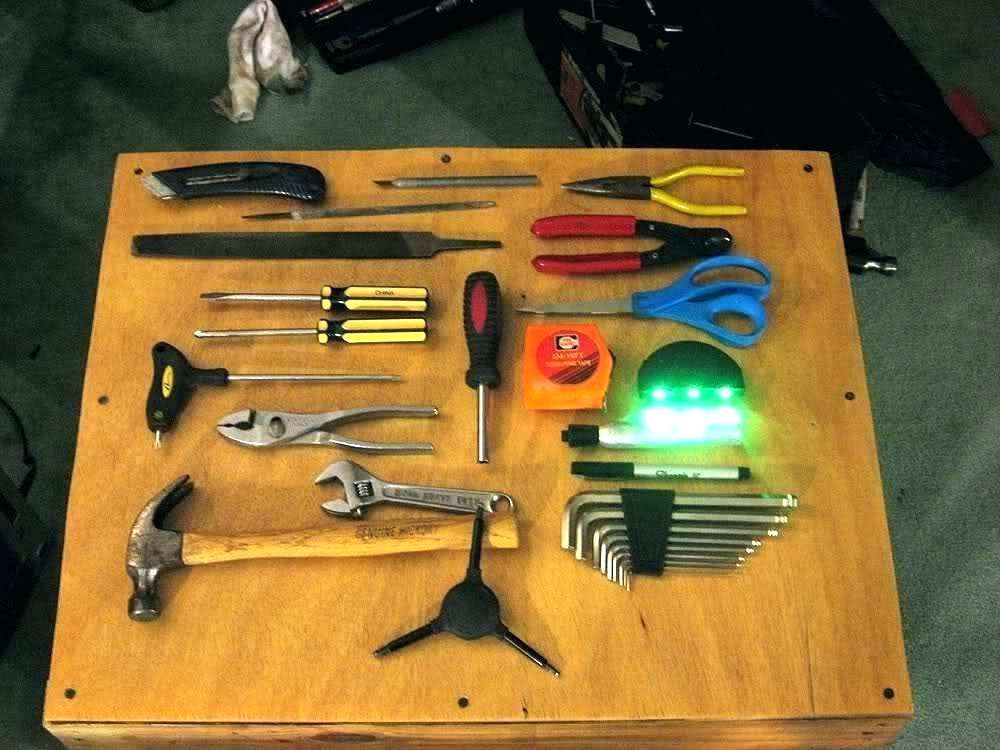 The most basic would be a sturdy ladder, nail guns, wrenches, pliers, flashlights, crowbar, sealant, tarp, utility knife, hammer, chalk line. Having an assistant will also help speed up the task and make things easier.
Repairing the leakage
Once you locate the source of the leak, start by prying out the nails that were used to secure the flashing. Lift the shingles out first and you may need to remove several rows to properly repair the roof.
In case you have a limited number of shingles, then do this procedure carefully o that you can reuse your shingles.
Once you have taken out the shingles, you will need to place new flashing and fasten them with roofing nails.
A nail gun is pretty easy to use and it doesn't require any expertise. Now, the most important part is ensuring you use the same pattern as the one used on your old roof.
Patching the leaky roof can seem like a simple task, especially when you realize that you could just dab a little chalk on the small holes. This is, however, a temporary solution and soon you will have bigger problems to worry about.
Simply remove the shingles and place the flashing underneath the shingles and right in top of the leaking areas. You can then use your nail gun to securely fasten the newly placed shingles in place.
The amount of time you spend repairing a leaky roof will depend on the level of damage and the type of roof you have.
There are also some hard to reach areas that will be time consuming simply because you will find it challenging to place the flashing in the correct spot.
Should you call a professional?
Sometimes you may be debating on whether or not you need to call a professional to help you with your leaking roof.
If the level of damage is minimal and you have located the leaking spots, then you can fix it yourself.
However, if you are unable to figure out the source of the leak, or if the damage is huge, then you will need to call a professional.
Hiring a professional will cost you a little more than expected but it is usually worth it if you are not a handy person.
Not everyone can comfortably handle using a nail gun and some people simply find it difficult.
You should ensure that you get your roof fixed immediately you notice the leaks. This is usually because if you neglect the issue, then it will only get worse and you will end up spending a lot of money to fix it eventually.
Certain areas like the skylight and chimney tend to be rather difficult to repair and you may need to hire a professional.
Remember that some tasks can be done using intermediate DIY skills while others require expertise that only professionals can handle.
Conclusion
A nail gun is an effective little tool when it comes to repairing roof leakages as well as squeaky floors You need to purchase a nail gun to help you out with several tasks around your home.
There are several nail gun options available in the market for you to choose from for your desired task.
Related Articles: